I ran across an interesting story I wanted to share that points out a different use for a GPS on your bike. I often use the
Plus3Network
iPhone application on my commute to record my ride and earn money for
World Bicycle Relief
. And many riders use a GPS to record their ride and improve their training. But UCI Professional Track cyclist Ryan Sabga of
Black Dog Racing
found another use for his
Garmin Edge 500
.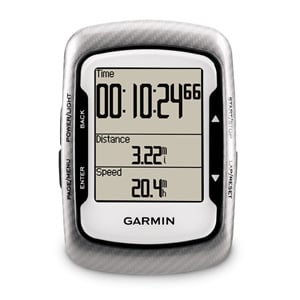 You can read Ryan's
full story
, but here is my recap. Ryan was hit by a car in Denver. When the police arrived the driver's account did not match Ryan's. The police said with no further evidence they could not issue the driver a ticket. When Ryan got home, he realized his Garmin did hold further evidence. While the police were not interested in re-opening the file, Ryan had better luck when he contacted the driver's insurance company. The driver had already started a claim to get the car hood repaired where a cyclist had "run into it". Ryan shared the Garmin data with the insurance company. The data showed him stopping properly at the stop sign and then proceeding. Then he was suddenly moving sideways and it even showed a spike in Ryan's heart rate when he was hit. The next day, the insurance company called Ryan back and said they were taking full responsibility for the damages to him and his bike. I just hope the driver was dropped by her insurance company for filing a false report.
Here is a shot of Ryan.
And this case is evidently not unique. Steve Magas on
Ohio Bike Lawyer
mentions two other involving cyclists and powerful GPS evidence.